Fluid Audio
Fluid Audio C5 BT Bluethoot Speaker in wit of zwart. Dit is de perfecte set om muziek te luisteren die op je telefoon of PC staat.
Lees meer
Fluid Audio FX8 sudio monitoren met een vermogen van 130 Watt(80 Watt/laagspeaker, 50 Watt/Tweeter).
Lees meer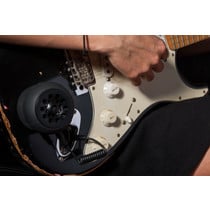 Fluid Audio Strum Buddy Electric guitar monitor en miniversterker.
Lees meer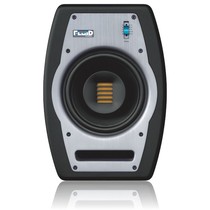 Fluid Audio FPX7 monitor met het nieuwe "Fader Pro Coax".
Lees meer
Gratis verzending v.a. €35,-

Voordelige prijzen

Breed assortiment
Fluid Audio F5 studio monitor 70 Watt(40 Watt/laagspeaker, 30 Watt/Tweeter).
Lees meer
Fluid Audio F8S actieve subwoofer voor opnamestudio's, gaming en home theaters.
Lees meer
Fluid Audio C5W studio monitor per set van 20 Watt, in zwart of wit uigevoerd
Lees meer
Fluid Audio F4 per set van 30 Watt met een bereik van 69Hz tot en met 22kHz. 2 stuks
Lees meer
Het doel van Fluid Audio is optimalisatie van Audio Monitors.
Zo probeert Fluid Audio altijd monitoren te ontwerpen van de beste kwliteit voor de laagst haalbaar mogelijke prijs, maar zonder concessie te doen aan de gebruikte matrialen, techniek en natuurlijk de geluidskwaliteit.

De studio monitor, zoals een luidspreker, is bedoeld om de gehele landschap van de opname reproduceren (3-dimensioneel). Fluid is trots op het belang van de luidspreker imaging - of hoe de spreker geeft een realistisch geluidsbeeld. Als je je ogen dicht en luister naar een paar luidsprekers, wil je niet om twee dozen te horen met speakers in hen. U wilt worden vervoerd naar de opname, waarin je precies kunt lokaliseren waar elke muzikant en instrument is op het "podium". Als een opname of vermenging Engineer, wil je hetzelfde in omgekeerde - in staat zijn om elk instrument waar je wilt dat het in de mix te plaatsen.



Kortom met een Fluid Audio monitor zit het altijd goed.