Steunen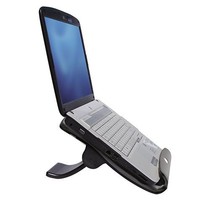 Ewent Laptopstandaard, in hoogte verstelbaar, met 4 poorts hub, Zwart ,EW1251
Lees meer
Crane Hardware Stand Pro Centerstage. De steun voor DJ's. Incl. CenterStage, Subtray & Bag! NEW!
Lees meer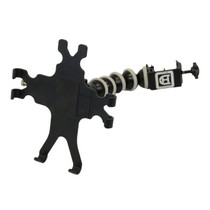 The CRANE Tablet Mount will securely fasten your tablet, iPad or smart phone to any table surface.
Lees meer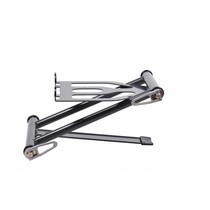 Gratis verzending v.a. €35,-

Voordelige prijzen

Breed assortiment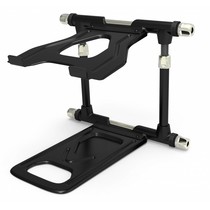 Crane Hardware Stand Elite in Black
Lees meer
Met deze Erard STANDiT 600 wandsteun kunt u een scherm vlak tegen uw muur monteren zonder gaten te boren voor montage.
Lees meer
Een beeldschermen ophangen zonder boren en gaten, het kan met deze wandsteun van Erard STANDiT wandsteun.
Lees meer
Op zoek naar ergonomische laptop en tablet steunen vind u bij Mediawinkel.eu
In steeds meer bedrijven wordt er gekeken of er verbeteringen nodig zijn aan de werkomstandigheden van medewerkers, omdat een slecht ingedeelde werkplek kan zorgen voor een hoger ziekte verzuim. Één van de belangrijke punten hierbij is de houding van de medewerker achter de PC of laptop. Voor ieder kantoor is er tegenwoordig een passende ergonomische oplossing om een zo juist en prettig mogelijke houding achter het bureau te hebben.

Laptop en tablet steunen zijn er in diverse uitvoeringen, alle modellen zijn verstelbaar in hoogte, schuinte en afstand. Zo is er voor iedere medewerker de juiste houding te vinden achter het bureau.

Laptops en tablet's zijn niet meer weg te denken in ons leven, het is dus zaak om een zo prettig mogelijke opstelling van tablet of laptop te hebben.  Ook in de muziek en DJ wereld is de laptop en tablet niet meer weg te denken, vaak werken deze met zowel laptop/pc en tablet tegelijkertijd, om deze verschillende apparaten optimaal te kunnen gebruiken/opstellen zijn er speciale Centerstage steunen. Op de Ceterstage steun kunnen 2 apparaten geplaats worden en er kan daarbij ook nog een laptop opgehangen worden in een Tablet Mount.

En natuurlijk zijn er vele soorten TV en Video standaards op de markt, deze standaards/steunen zijn in vele richtingen te verstellen.


Zoekt u een steun of beugel, Mediawinkel.eu zorgt ervoor.